PennDOT/CMU Forbes Avenue Improvement Projects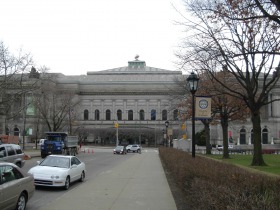 PennDOT/CMU Forbes Avenue Improvement Projects
On, August 31st, a public meeting was held to share the design plans and schedule for the Forbes Avenue Betterment Project and the Oakland/CMU Forbes Corridor Improvements Project. Over 250 people attended the meeting held at CMU's University Center, Rangos Ballroom.
Click here to view the presentation. (attached)
For more information about the initiative and history of the project, visit the project microsite.