Senate OKs Leslie Richards as Transportation Chief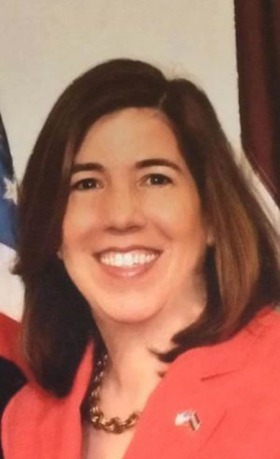 Senate OKs Leslie Richards as transportation chief By Margaret Gibbons Staff writer The Intelligencer
Leslie Richards, who has served as the acting PennDOT secretary since January, can quit toting around the "acting" part of her title.
The state Senate unanimously voted Monday to confirm the nomination of the former Montgomery County commissioner as the head of the state transportation agency.
That vote makes Richards, a Whitemarsh Democrat who grew up in Upper Southampton, the first woman to hold Pennsylvania's top transportation job.
Richards' nomination was among the first four cabinet members put forward earlier this year by Democratic Gov. Tom Wolf and confirmed by the Republican-controlled state Senate.
The other three include Adjutant General/Department of Military and Veterans Affairs Secretary James Joseph, Economic and Community Development Secretary Dennis Davin and General Services Secretary Curtis Topper.
Wolf called the Senate approval of the four "a win for all Pennsylvanians."
"These individuals are highly capable and well-respected officials with a proven track record of experience in transportation planning, economic development, cost-saving management and military service," said the governor. "I look forward to their leadership as we continue to move Pennsylvania forward."
Richards, who will earn a yearly salary of $152,657, heads a department with a $7.2-billion-plus budget in state and federal funds and has about 12,000 employees.
PennDOT oversees programs and policies affecting highways, bridges, public transportation, railroads, airports, ports and waterways in the state. It is directly responsible for 40,000 miles of highways and some 25,000 bridges.
The agency also oversees more than 11.3 million vehicle registrations and 8.7 million driver licenses.
A former Whitemarsh supervisor, Richards was tapped by the governor at the beginning of her fourth year as a county commissioner.