OTMA 2013-2014 Annual Report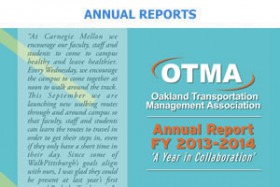 Our annual report illustrates the details of our accomplishments over the past several years. Read to see how many improvements and services we've helped develop for Oakland transit in order to keep us a neighborhood in constant motion.
2013-2014 Annual Report: Download PDF
More reports are available on the Annual Reports page.